Stuttgart, Germany
November 5
Finpulse - Regulatory Summit
A new story starts now: Börse Stuttgart joins its expertise and reputation from the well-known MiFID Congress and FinTech-Days Stuttgart for a new format – a regulatory summit on the digitalization of financial markets. Finpulse will give you an excellent opportunity to learn about and exchange on regulatory initiatives with experts, regulators, researchers, and entrepreneurs. 
Crypto-Assets
How will regulation shape the future of trading and investing in crypto-assets?
Value Chain
Bringing order to initial token offerings, trading and storage – opportunities and risks, best practices, guidelines and regulatory innovations.
Blockchain Technology
The whole story about blockchain solutions and its impact on the decentralization of market places and how it will disrupt of traditional business models.
more information coming soon
Speakers 2019
Highly distinguished speakers and panelists from the FinTech industry, regulatory bodies, and academia discuss the hottest topics in financial market regulation and digitalization.
Thomas Eufinger
Head of Directorate; Prospectuses and Supervision of Research Analysts Directorate Federal Financial Supervisory Authority
Christiane Hölz
Managing Director; Deutsche Schutzvereinigung für Wertpapierbesitz e.V. (DSW)
Alexander Höptner
CEO Börse Stuttgart GmbH
Dr. Dirk Lüth
Blockchain Entrepreneur
Prof. Dr. Philipp Sandner
Frankfurt School Blockchain Center
Dr. Johannes Schmitt
Director of Client Services, Kraken
Dr. Joachim Schwerin
Principal Economist, European Commission, GD GROW
Ambre Soubiran
CEO Kaiko
Review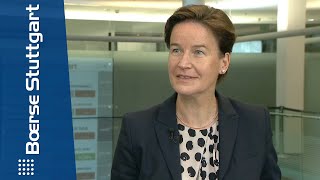 RSVP now! 
Sign up and stay up to date with conference news:
Registration Details
Börse Stuttgart is looking forward to welcome you at Finpulse - Regulatory Summit in Stuttgart. Registration is free of charge. The number of participants and seating is limited. We will accept or refuse your registration ahead of the conference by e-mail. Registration is based on your role within your company. Only one participant per company is allowed.
array(4) {
  ["description"]=>
  string(0) ""
  ["end_time"]=>
  string(19) "2019-11-05 17:00:00"
  ["start_time"]=>
  string(19) "2019-11-05 09:30:00"
  ["title"]=>
  string(31) "Finpulse Regulatory Summit 2019"
}

Time
Tue, November 5, 2019
9:30 am - 5:00 pm
Location
L-Bank Rotunde
Börsenplatz 1
70174 Stuttgart